As part of a significant investment strategy to improve efficiency and broaden their offering to customers across the whole business, Norwich based Castle Colour Packaging have invested in a Rapida 106 7 Colour with coater.
The press purchase is the latest stage in a programme of investment which has encompassed pre-press workflow, additional finishing capabilities as well as additional manufacturing and warehousing facilities.
Castle Colour Packaging, which was established in 1991 before being bought out by the current owners in 2002 produces a range of products including cartons, sleeves, blister cards and shelf ready packaging. The customer-focused business whose moto is "To be the best at what we do" offers the full range of services from Cad-Cam, product sampling, pre-press, print, die cutting with blanking and gluing as well as packaging, storage and delivery.
The technical team from Castle investigated the leading suppliers of printing presses before deciding that the Rapida 106 met their expectations for highly efficient performance and the highest print and colour quality.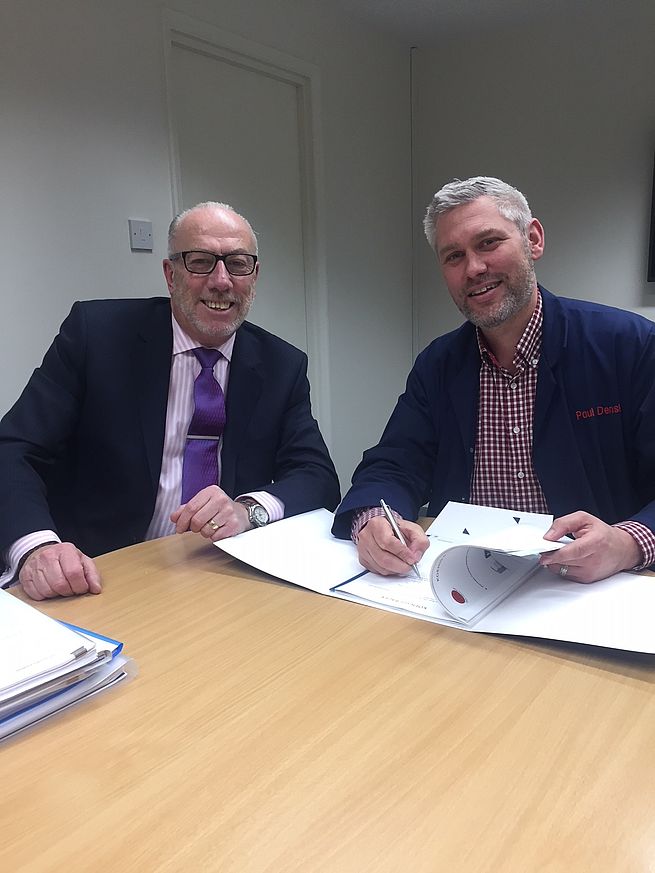 Castle Colour Operations and Technical Director Paul Densley states: "We selected Koenig and Bauer as our partner because we wanted a robust packaging press from a supplier who had designed the machine with the user in mind. The service back up looks very impressive and the extensive training and performance programme offered will allow us to make full use of the quality and performance capabilities of this machine. We share the same vision of increased automation in the packaging work flow and coupled with our other investments the whole package offered by Castle Colour is very exciting for our customers."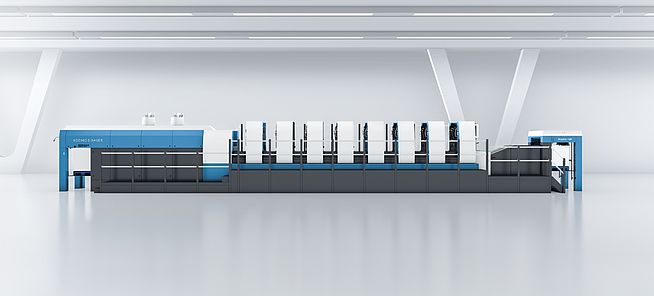 Broadest Substrate Range
The new press, set to be installed in April 2019, is an 18,000 sheet per hour 7 colour plus coater with the ability to print with both conventional and UV inks and coatings. Typically for a packaging press, it is equipped with a CX package which allows printing of substrates up to 1.2 mm thick. Additionally, the press is also equipped with a plastics printing package and a 450mm raise. As is standard with the Rapida 106, the press is supplied with Koenig and Bauer's unique sensoric infeed system and servo driven motors for the feeder drives and suction belts. This feature enables mark-free, reliable, high speed feeding on all stocks.
Autonomous production
ErgoTronic Autorun technology also allows several jobs to be queued on the press. Minimum operator involvement is required as jobs are autonomously produced to the desired colour quality and run length. The fully automatic plate changing and semi automatic coating form changing also allow plates to be changed in under two minutes.
Quality Controlled
To ensure that the press produces print with flawless quality, it has been specified with Koenig & Bauer's inline colour control system QualiTronic ColorControl which allows extremely tight colour control throughout the print run with Delta E values based upon individual key values rather than an averages across the sheet. However, additionally included in the package is QualiTronic PrintCheck which enables image inspection to an 'O.K.' sheet on every sheet during a production run.
To complete the set of quality control and automation tools, auto camera registration and image zoom has been selected. To ensure compliance with the ISO 12647-2 colour standard, reporting via Quality Pass will allow scoring of the print quality against the parameters indicated in the I.S.O. 12647-2 document.
Efficient reporting
As monitoring and improving production efficiency is essential to Castle Colour Packaging's management team and to ensure press performance stays at its peak, LogoTronic Professional and Cockpit have been selected. These tools allow detailed analysis of the output and quality produced by the press as well as indicating where improvements could be made.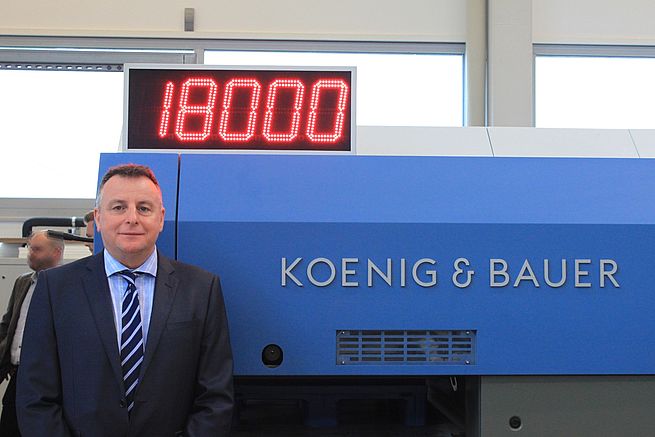 Koenig & Bauer (UK) Ltd's Sales Director, Chris Scully commented: "We are thrilled that Castle Colour Packaging have chosen us to be their press supplier as part of this exciting investment programme. The Rapida press is established as an extremely efficient printing press capable of producing both long and short runs for the high quality packaging sector." He continues "There many reasons why the Rapida 106 has become the press of choice for the U.K. packaging market. However, in particular, our colour control systems meet all of the requirements of packaging printers who work with many special materials, colours and coatings. When you combine this with our inline inspection systems, automation and reporting you have an unrivalled production solution. We look forward to playing our part in the growth of Castle Colour Packaging.
.