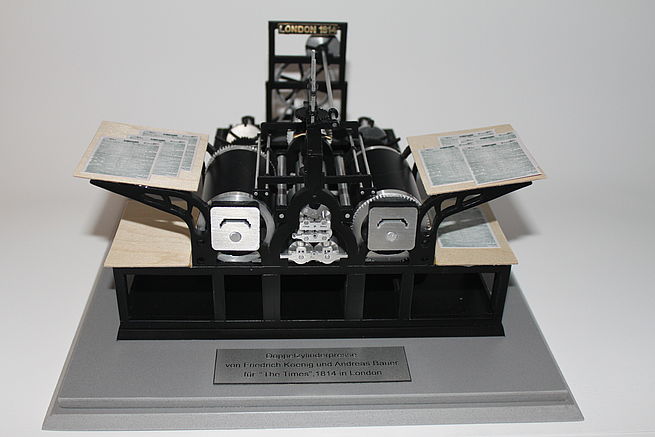 Glasgow based, J Thomson Colour Printers have been rewarded with a 35% performance increase following their switch from Heidelberg XL technology in 2016 to Rapida 106 technology. This production uplift, as well as producing their largest job ever, was enough for them to be victorious in this year's annual 1814 Performance Award. The announcement was made during KBA UK Ltd's annual press briefing at London's iconic 'Gherkin' building.
The award was presented by KBA UK Ltd. Sales Director Chris Scully and KBA Sheet-Fed Solutions Vice President of Sales Jan Drechsel for: A 35% improvement in production performance, a record number of make readies on a single job and the highest production speeds of 18,000 Sheets per hour.
The award, which is presented annually, commemorates the commissioning of the world's first steam driven printing press which was supplied to the Times of London by Friedrich Koenig and Andreas Bauer in 1814. The success of the project led to the formation of the Koenig and Bauer Group 3 years later. This year the company celebrated its 200th anniversary.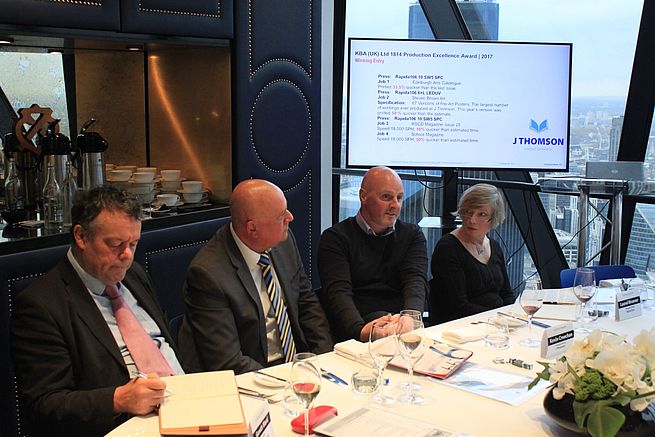 Attending to accept the award on behalf of the 65 year old, 125 employee business, were J Thomson Managing Director Kevin Creechan and Print Manger Iain Jackson. They spoke to the assembled print media journalists about the jobs they submitted, which included a job previously produced on their Heidelberg presses; a 500 run length, 464 page (29 sections) catalogue for Edinburgh Arts which was produced 35% quicker than last year's version. They also produced a series of fine art posters for Steven Brown Art. The 67 different versions represented the largest number of workings they have ever produced for 1 job. The posters were printed on the LED UV Rapida 106 6 colour plus coater and beat the estimated time for completion by 50%. The other jobs submitted (both catalogue work) ran at 18,000SPH on the 10 colour long perfector.
Kevin Creechan stated how the switch to Koenig and Bauer technology had been a great success and the support they had received during and after the sales process had been key to their success. 'It is very important for us to trust our suppliers to guide you to a decision that is going to be right for your business. Koenig and Bauer were the only manufacturer to really push LED UV technology as something we would require in the future. The other manufacturers were telling us it wasn't right for our business because it didn't suit them at that time. However, when you are making a seven year capital investment you have to trust that your supplier has your businesses best interests at heart. We certainly found this with Koenig and Bauer and we made the right investment.
Iain Jackson stated that the technology on the presses enabled them to achieve the previously unsurpassed levels of performance. 'For the Edinburgh Arts catalogue we had to change plates on all units 29 times. Plate changing on our previous press for the same job last year took nearly 4 hours. This year we completed the plate changing in just 29 minutes.'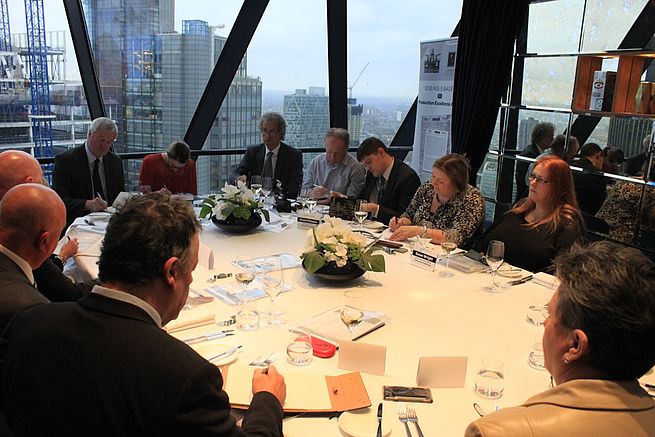 Chris Scully and Jan Drechsel jointly presented the company's recent strong financial performance figures citing further growth in the packaging sector as part of the plans for 2018. They also announced that the company had taken it's first order for a CorruJET digital sheet-fed press for production directly onto corrugated material, another area of key growth.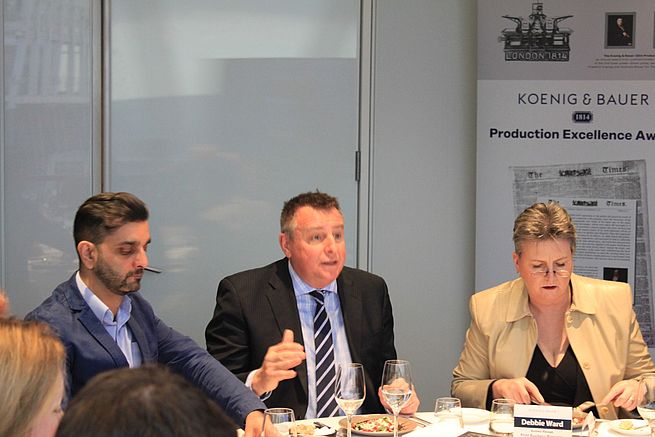 Concluding the lunch, Chris Scully stated that 'J Thomson are another high quality printer who had made the switch to Koenig and Bauer technology and have reaped the benefits.' He continued 'It is amazing how inter connected a good deal of the UK print industry is. News of our successes has travelled fast and I am proud to say that J Thomson is now another strong reference account for our presses.