• Sales doubled
• Reduction of WIP
• New blanking capability
• Excellent build quality
Watford, 30.11.20
When southeast-based, high-quality carton manufacturer Offset Print & Packaging chose to invest in an Ipress 144 K large format cut and crease machine from Koenig & Bauer Iberica and an Omega Allpro 145 folder gluer from Koenig & Bauer Duran in January 2020, the world had little knowledge of a new virus emerging that would have the potential to change many businesses forever.
Ten months on, and despite challenges of managing the installation and ensuring the business continued operating safely and efficiently during lockdown, Offset have continued to boost sales following the investment, with the past two months seeing an almost twofold increase from the same time in the previous year.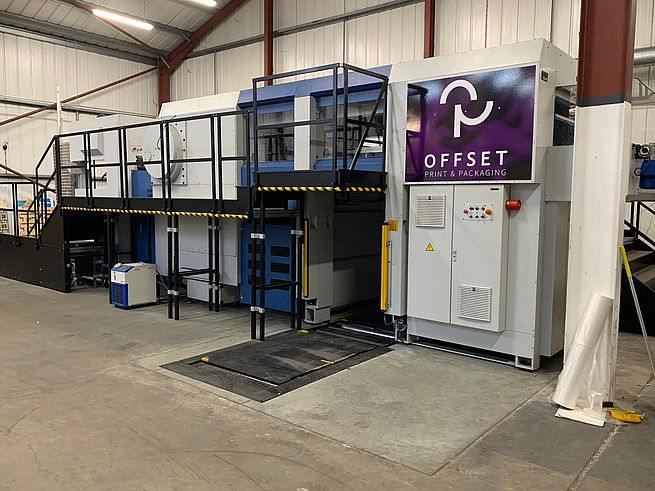 Managing Director of Operations Vince Brearey: "The company has enjoyed amazing growth over the past five years by looking at forecasted sales growth and investing in the right technology to suit. Offset added a new Rapida 106 6-colour plus coater in 2017 and, whilst this allows us to print more efficiently, the amount of work-in-progress in post-press was also beginning to increase. This was why we made the double post-press investment with Koenig & Bauer".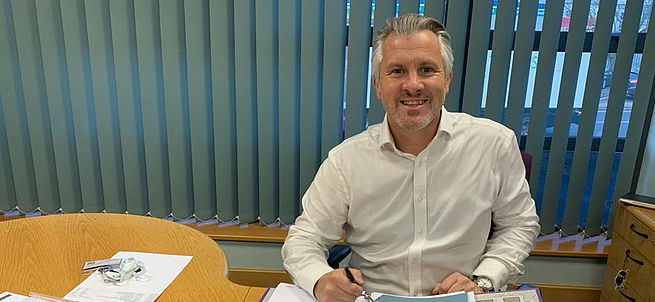 Vince continues: "Not only are can we get our work out more quickly with the additional capacity for folding, gluing and large format cutting and creasing, we have also reduced bottle-necks in the factory caused by work-in-progress. In addition, we are able to offer blanking for the first time which enables us produce work more efficiently."
The addition of blanking has also meant investment in a state-of-the-art waste-extraction system (custom-painted in Offset Print & Packaging livery!) which ensures large-format die cutting, stripping and blanking can now be carried out at the highest speeds in-line.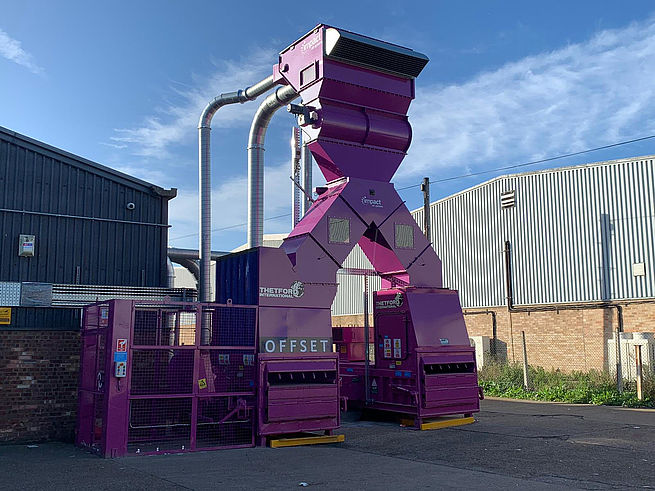 Speaking about the ease of use and quality of the new machines Vince adds: "The build quality of both machines is excellent and we are happy about how it has progressed. Our operators are experienced with similar equipment from other manufacturers but they have become quickly proficient on the new machines. In particular, the setup of the folder-gluer is simple and our finishing minders are already producing some demanding large-format crash-lock products with ease. We have a long history with Koenig & Bauer and the additional post press equipment has strengthened that relationship further.'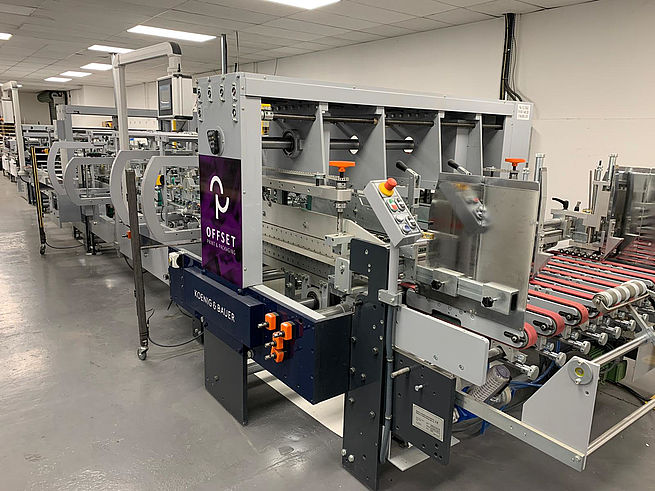 Koenig & Bauer UK Sales Director Chris Scully: "Offset Print & Packaging have made some shrewd investments over recent years, both in print and post press. The successes that they have enjoyed have come from a sound growth strategy that is now really paying off and setting them apart from their competition. We are delighted that we continue to play our part of their ongoing successes."