Watford, 24.02.2020
Leicester based, high quality carton manufacturer Qualvis Print and Packaging Ltd have completed 4 years as a Koenig & Bauer customer with their Drupa 2016 ordered Rapida 106. The investment in the press alongside the support from Koenig & Bauer has enabled the family owned business to transform their product range and to keep them at the forefront of the recent trends for sustainable packaging. The 3 jobs that they submitted recently for the Koenig & Bauer 1814 Performance Excellent Awards in November 2019 saw them awarded a 'Highly Commended' certificate as well as opening up new markets for the business.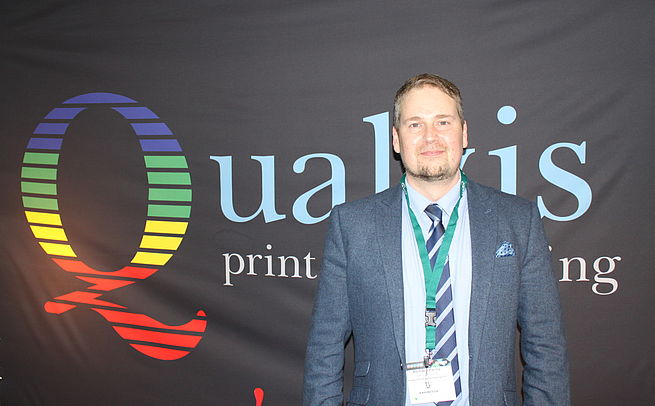 Speaking about the new direction for the business, Qualvis Print and Packaging Sales Director Richard Pacey states "We have re-focussed our strategy on value added packaging in a broad range of markets rather than pure volume work in predominantly food sectors. We are now fully able to explore the possibilities of our Rapida 106 and make recommendations to our customers that can elevate their brands packaging and offer them something a little bit different. We have become trusted advisors to them in a partnership approach. We have come up with some really exciting products and effects on the press whilst allowing our customers to reduce the impact of their packaging on the environment."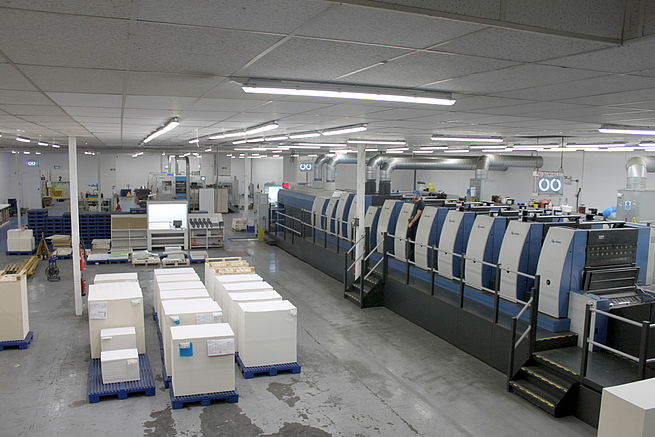 Mr Pacey continues: "The Rapida 106 has been critical to our success. The service, support and print quality over the whole of the last 4 years has been fantastic. We recently had to produce a job for a prestigious client on a highly textured material and the quality of print we got from the Rapida was exceptional. We know that this result would be difficult to achieve on a different press. Additionally, we get lots of repeat jobs in shorter batches and we need a press that can give us the same consistent result every time. We can also be very flexible in being able to print with both UV and conventional inks and coatings dependent upon the brand requirements."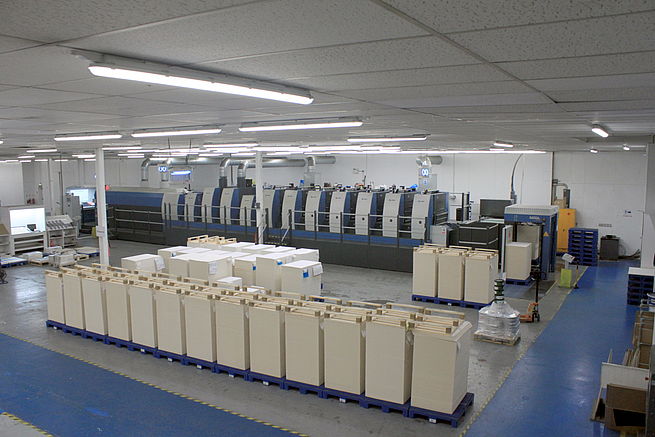 Highly commended print
The 3 jobs submitted for the Performance excellence awards were 3 case studies:
Job 1: A biscuit pack that reduced plastic by 90% whilst maintaining product integrity. The smaller packs reduced the carbon footprint by half, grew sales for the brand which meant an improved market share for the client. The make ready for the job was completed in just 13 minutes and waste for the job was 4%.
Job 2: Qualvis were tasked with developing a new range of "luxury sustainable packaging" A cosmetic products carton which was traditionally printed on metpol board, this product was substituted for a fully recyclable cold foil solution. The packs were printed in both UV and conventional inks and coating and colour consistency and control throughout the run was superb.
Job 3: A luxury cosmetics pack which was traditionally produced a rigid box design. The client wanted to convert it to a more sustainable flat folding carton design but maintain the luxury feel of the product. The product was printed with UV inks and matt varnish with a high resistance to scuffing. A total of 200,000 sheets were produced with just 0.81% of waste and an average speed of 14,000 SPH.