• • Second investment in Rapida 75PRO
• • Investment bolsters capacity and improves efficiencies
• • Koenig & Bauer are the 'preferred partner' for SF Taylor
Watford, 01.07.2021
Stockport based, SF Taylor have extended their 'preferred partner' relationship with Koenig & Bauer by investing in a new Rapida 75PRO 5 colour press with perfecting capability. The press is set to be delivered in September 2021, is an updated version of their first Rapida 75PRO which was installed in 2015. It marks a large re-investment into the company.
SF Taylor specialise in delivering a hybrid manufacturing and print management service as well as a communication and creative design functions. They are a leading supplier to the NHS and having expanded into working with private sector clients, continue to evolve. They have recently invested in both I.T. with their own brand; HubTec; a central command suite for creating web2print, templated and on-brand collateral, alongside improvements to their existing infrastructure to ensure that they remain the market leader in their sector. The latest litho press investment allows them to bolster their capacity and improve efficiencies for clients.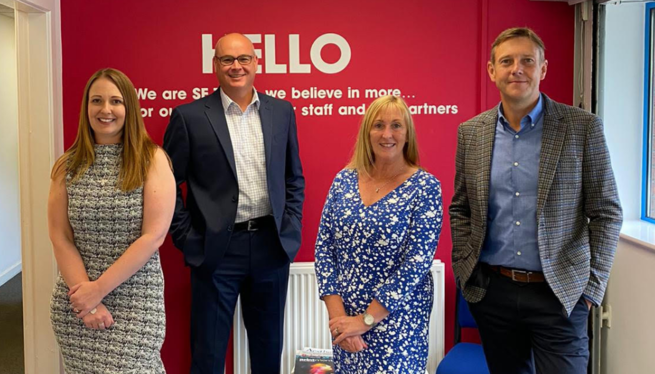 SF Taylor Managing Director Simon Young states: 'Koenig & Bauer are our preferred partner for printing presses and we have a strong relationship built on the successes we enjoyed with the first press we purchased. We often host customer visits and demonstrations in our factory to show people what the machine can do and the last investment in a Rapida 75PRO has contributed significantly to our business growth since 2015. He continues 'We consider ourselves a 'hybrid business' providing solutions for our clients across a range of disciplines including manufacturing, communications and creative design – essentially an extension of your marketing team. However, print is still a significant part of our offering and with this latest investment we are ensuring that we have the capacity to respond to growing customer demands, not only from our existing clients, but also our continued growth in the private sector'.

Ideally specified
Due to the successes of the first press the specification for the latest version remained the same. The press is configured to handle lightweight materials and can run at speeds up to 15,000 sheets per hour. Colour and quality is controlled automatically using Koenig & Bauer's ErgoTronic ColourDrive with lab option for special colours. From a sustainability point of view, the press is configured to run without IPA from the outset and for fast change overs the press has semi-automatic plate changing and simultaneous washing of blankets and impression cylinders.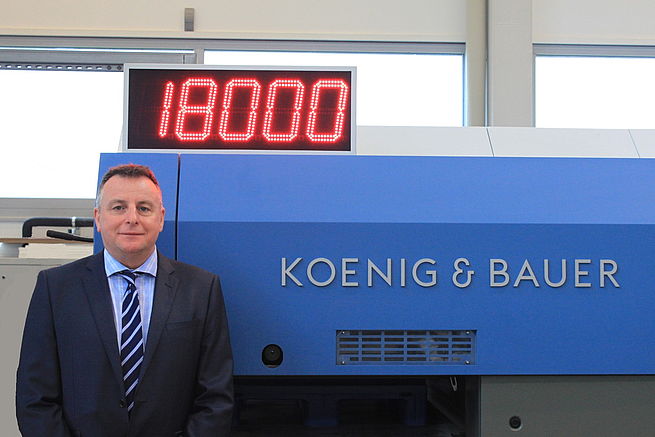 Koenig & Bauer U.K. Director of Sales Chris Scully states: 'We are thrilled that SF Taylor have returned to Koenig & Bauer for another Rapida 75PRO. Their business continues to evolve into other areas and we have really enjoyed our role in the company's growth so far. We have a very strong partnership and this latest investment has borne this out. The new press investment will ensure that SF Taylor can meet their clients demands for both capacity and quality and we look forward to playing our part in their future successes once again'.